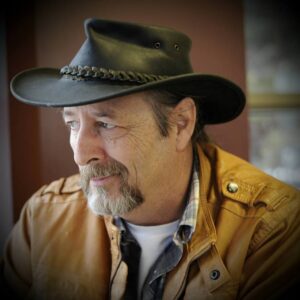 Recognized by his hats, singer-songwriter Howie Hooper draws from the depths of his baritone voice a well of emotions and paints images of real and fictional characters who tear at your heart and bang on your funny bone. During live performances, expect these carefully-crafted works to be hung up on the air only momentarily for your mind to see; but pieces of his art will inevitably become part of a shared experience and be fondly remembered. Come out and feel the music with Howie Hooper.
His hats also include musician, engineer, performer, producer, mentor, and coach. He is the current and past coordinator and producer of Writers Bloc, The Great Canadian Song-Along, Howie Hooper's Center Stage, and Songwriters' Circus.
Did you know...
A cow chews her cud (regurgitated, partially digested food) for up to 8 hours each day.
Ault & Ault Law Office
Bakertilly LLP
Barkley's Shoes & Accessories
Cass, Grenkie & Remillard
Cedarview Builder's Supplies
Chuck Doran
Clear Cut Installations
Countryman Electric
Devries Electric
D&H Fencing
Dr. Carlin Dental Clinic
Dr. Dave and Valeria Flowers
Dr. Patrick Lau Optometry
D's Collision Center – CSN
Dundas Dairy Producer Committee
Fawcetview Farms
Grenville Mutual Insurance
Guy Fuels & Propane
Heritage House Spa
Horner & Pietersma
JED Express
Lannin Home Building Centre
McDougall Insurance & Financial
Nation River Health Clinic
Neal's Heating, Cooling & Refrigeration
New Life Mills
Parmalat
Planted Arrow Flowers and Gifts
Quintan Products
Rideau Auctions
Royal Canadian Legion
R/T Auto Center
Sandfire Design
Shirley Fawcett
Summers Physiotherapy
Seaway Valley Pharmacy
Vanden Bosch Elevators Inc.
Weagant Farm Supplies
Winchester Grain Elevator, A Division of Parrish & Heimbecker Ltd.
Wubs Transit