About Winchester Dairyfest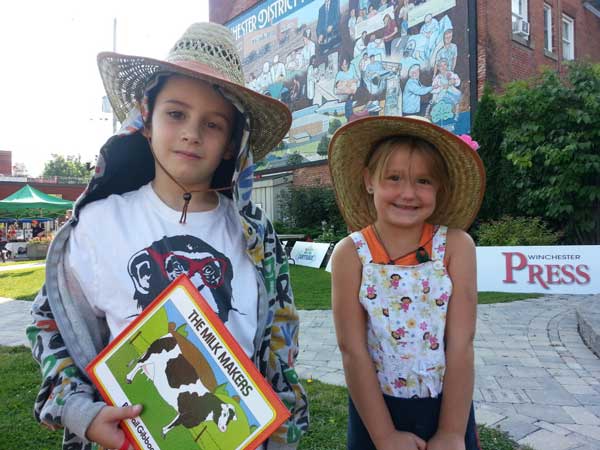 Dairyfest was started in 1988 by a small committee of merchants to celebrate Winchester's Centennial year.
Joel Steele was one of the founding fathers of Dairyfest and passed the torch on only after ensuring that Dairyfest was well rooted and an annual event that residents looked forward to every August.
Dairyfest Helps the Comm-moooo-nity
The funds raised during Dairyfest don't just go toward making the event fun for the whole family, they get redistributed back into the community.
Dairyfest has contributed to many local projects over the years, including:
The addition and elevator at the Winchester Arena
Contributions toward the 100 Club Park development
Purchase of picnic tables for the park
The replacement of the air conditioner at the Winchester Arena
Curtains for the Community Centre
Purchase of baby change tables for the bathrooms in the arena
The purchase of chairs and tables at the Community Centre
Replacement of the ceiling of the Community Centre
Purchase of two sand diggers for the 100 Club Park playground
Dairyfest has also made contributions to the following comm-moooo-nity groups:
North Dundas Movie Committee
Happy Face Nursery School