Our 2022 Schedule of Events:
Saturday, August 6:
| | | |
| --- | --- | --- |
| Time:  | Location: | Event: |
| 7–11 am | Winchester Fire Hall | Fire Department Pancake Breakfast |
| 8 am | Arena Pavilion | Dairy Dash ($10/2km or $20/5km registration) |
| 9–9:15 am | Sweet Corner Park | Opening Ceremonies |
| All Day | Ball Diamond | Softball Tournament (FREE to watch) |
| 9 am–4 pm | Downtown | Sweet Corner Street Market (Sidewalk Sale) |
| 9 am–4 pm | Downtown | Inflatable Mechanical Bull – FREE |
| 9 am–4 pm | Downtown | Southgate Church Inflatable Obstacle Course – FREE |
| 9:15–10:15 am | Sweet Corner Park | The Low Keys (music) |
| 10:30–11:30 am | Sweet Corner Park | Cory Coons (music) |
| 11 am–4 pm | Downtown | Airbrush Tattoos – FREE |
| 11:45 am–12:30 pm | Sweet Corner Park | Zumba with Leanne Leader – FREE |
| 12:45–1:45 pm | Sweet Corner Park | Junkyard Symphony (music) |
| 2–4 pm | Sweet Corner Park | Josh MacFarlane Band (music) |
| 10 am–4 pm | Starting at arena | Tractor Parade |
| 4–10 pm | Downtown | Julie Balloonie – FREE |
| 11 am–4 pm | Legion and Sweet Corner Park | Beer Garden |
| 8:30 pm–1 am | Sam Ault Arena | Ken Workman Band and Darkspeed – $21.95 per person. Buy tickets |
Sunday, August 7:
Time: 
Location:
Event:
All Day
Ball Diamond
Softball Tournament – FREE to watch
 10 am–4 pm
100 Club Park
Fire Department Games
10 am–4 pm
Sam Ault Arena
LEGO Car Races
10 am–4 pm
Sam Ault Arena
Remote Control Mario Kart
10 am–4 pm
100 Club Park
Julie Balloonie
10 am–4 pm
Behind Fire Station
Dairy Triathlon
10 am–4 pm
100 Club Park
Zoo Crew Petting Zoo
10 am–4 pm
Kids Zone (100 Club Park)
Large Bounce Inflatables
Obstacle Course
Rock Wall
Inflatable Alien Invasion
Inflatable Hooley Ball
Inflatable Hoops
Inflatable Soccer
10 am–4 pm
Behind Arena
Showcase:
Yoga
Therien Martial Arts
SDG Highland Dance
Ashley Thomas School of Dance
Winchester Skating Club
10 am–12 pm
Winchester Centennial Pool
Open Swim & Biggest Splash Competition
11 am–4 pm
Pavilion
Hey Buster (music)
11 am–4 pm
Pavilion
Julie Balloonie
12–1 pm
Winchester
Tractor Parade
12–1 pm
Pavilion
The Longest Moo! – Contest
1–4 pm
Pavillion
Sons of Gord (music)
Our Musical Entertainment Lineup
Formed in 2021 by Dave Tettmar and Laura Greenberg, and based out of Chesterville, ON, The Low Keys play blues, rock, soul and more; from the Beatles, to Jerry Lee Lewis, to Oasis.
On Keys and vocals, Dave, originally from the UK, is an award winning musician with over 20 years experience touring internationally.
Laura, two-time winner of the Maple Blues Award for Bassist of the Year, and featured on the cover of Bass Player Magazine in 2021, plays bass and adds harmonies.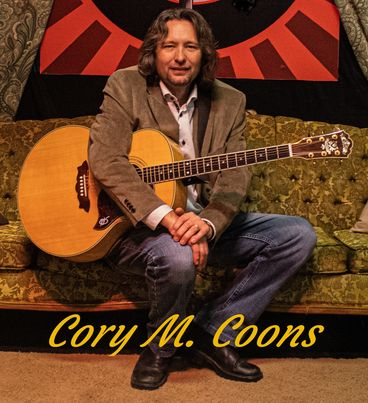 Cory M. Coons is a professional independent performer, musician and award winning & nominated songwriter.
With 30 years of performing and working in music, growing up in South Mountain,  just south of Ottawa, he has been passionate about music since his early teens.
A Chesterville, Ontario, resident, Ken Workman was raised on the vinyl sounds of roots. He began singing at age 11 in a choir, and quickly fell in love with music and wanted to learn more.
He picked up his first guitar at age 15 and enrolled in lessons. Even after the removal of part of his lung at 17, Ken never lost his desire to sing. Having only one lung has never slowed him down to this day.
A true roots-rock experience with a hint of pop, his live show demonstrates dynamics that can reduce a room to silence or fill a dance floor by exploding with a driving beat.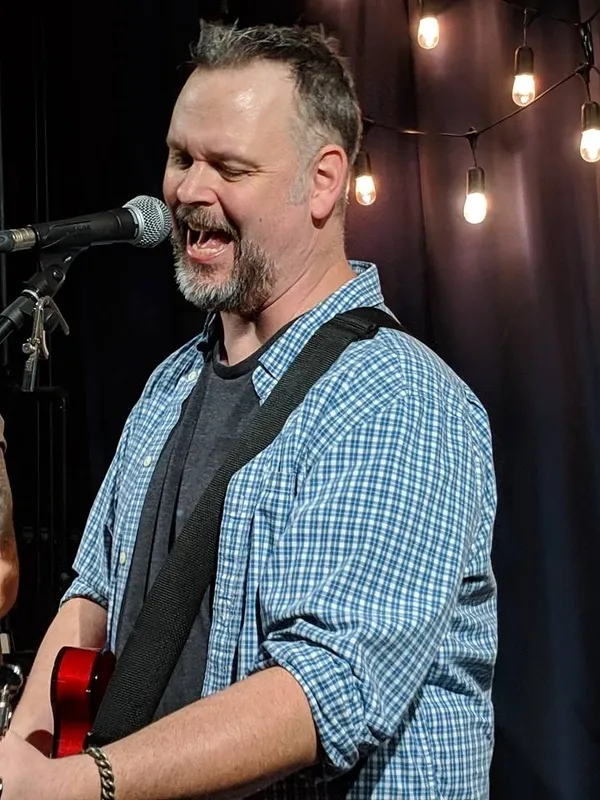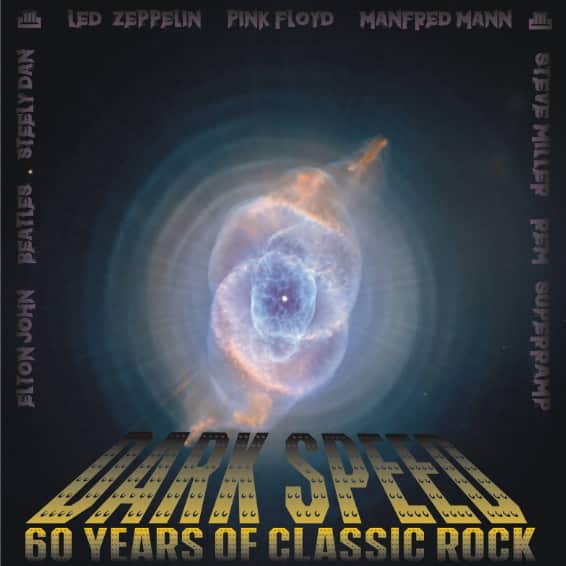 DarkSpeed came together as a band in Ottawa, Ontario, in September of 2016.
Our combined interests led immediately to an ever-growing repertoire of classic rock music and songs that span six decades, with a penchant towards prog, psychedelic and art rock.
Ottawa Muppet Musicians, Buster and Nosey sing fun songs like Stinky Feet and Boogers, Boogers, Boogers.
A fun time for all ages, particularly the younger ones!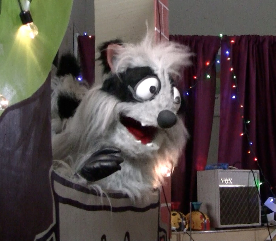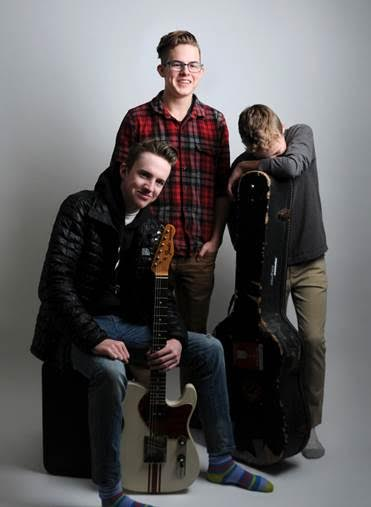 The Sons of Gord are Eastern-Ontario's teen heart-throbs.
Brothers Conor, Liam, and Gavin Veinotte are the core members of the group, and have been playing together for as long as they can remember! Playing eight instruments between the three of them, the boys suffer from no shortage of musical inspiration—something that is obvious in both their original recordings and live performances.
The boy's most recent project is an EP released under eldest brother Conor's name, titled 4 Years Later. The original collection of songs were written by Conor, arranged by the band, and was Conor's final project for his Bachelor of Music degree from Carleton University.